Amidst the arrival of yet another bubble tea shop in Ann Arbor (opening on East Liberty) despite two new ones opening last spring, I have decided to definitively rank the four Michigan boba contenders (based on taste, options, and overall vibe). I love bubble tea, and living in a small town before college made it infeasible to cure my boba cravings. At college, I was delighted to find bubble tea stores on campus, even if there were only two mediocre spots: Sweeting and Bubble Island. Last semester, two big boba chains opened up shop, significantly ramping up the competition among local businesses. CoCo and Chatime opened up a whole new world of tasty drinks and hangout spots. I even learned how to make my own homemade tapioca pearls and milk tea, but nothing can compare to plunging a straw into the plastic top of an icy bubble tea. Thus, being a proud boba enthusiast, I shall provide my opinions on Ann Arbor's four premier boba shops.
Bubble Island – 3/10
Bubble Island is truly the OG of bubble tea shops, located on South University right across Sweeting. This is the spot for hitting those bubble tea and french fry cravings at the same time after a late night studying or going out. Unfortunately, the drink selection is somewhat limited, and you can't change the sweetness levels, so almost every drink is too sweet. The tea tastes pretty artificial and unsatisfying and Bubble Island remains the lowest ranked contender in the Great Ann Arbor Boba War of 2019.
Sweeting – 6/10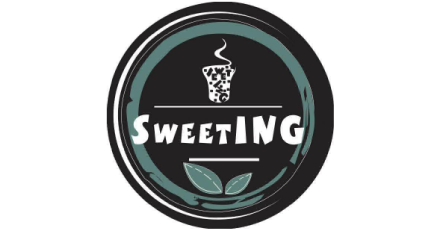 Sweeting is a step up from Bubble Island, but its drinks are just average. There's truly nothing outstanding about Sweeting bubble tea, maybe except for the strange collage of French posters, images of Che, and nonsensical pictures lining its walls. I'd go here if I were near the UgLi maybe, but would rather go somewhere else for my bubble tea fix. But, I give bonus points for a good selection of desserts and even rolled ice cream made in front of your eyes.
CoCo Fresh Tea & Juice – 10/10
I was one of those people who waited in line for hours during CoCo's soft opening–the wait was so worth it. Upon receiving my milk tea with pearls after waiting for two hours, the sweet tea and chewy pearls satiated my longing thirst. It was the most delicious bubble tea I had ever encountered, which is impressive for a large chain inundated by boba fans during its first weeks; my delight was probably exaggerated by the long wait and trip up to North Campus beforehand. The tea was perfectly sweetened, and the pearls supple and soft. If you don't live on North, it's a bit of a trek up to get this boba, but boy is it worth every minute. There are also a lot of promotions every month!
Chatime – 8/10
Finally, we have Chatime, a classic go-to. I find its drink menu also a bit limited in choices, but there is never too long of a line and the bubble tea there hits the spot every time. The bulbous pearls are cooked to perfection, and the modern purple aesthetic really enhances the atmosphere of the cafe. While it isn't the best boba I've ever had, I definitely recommend it after a dinner date perhaps, or after a long day of classes.