I did not like Deafheaven the first time I heard them. Or the second or third, really. I first checked them out in my junior year of high school, and after my initial few listens, I just gave up on liking them, except for "Dream House", which I would come back to semi-frequently over the next few years. It wasn't that I didn't like metal, or heavy music in general; I had enjoyed bands like Touché Amoré and Bring Me the Horizon since I was 14. For whatever reason, despite seeing how much critical acclaim they had received, their combination of black metal and shoegaze (hence the subgenre name "blackgaze") just didn't appeal to me. This year, however, that changed. I don't know what happened or why it did, but sometime after becoming obsessed with an older single of theirs "From the Kettle Onto the Coil", I revisited their breakout album Sunbather, and finally, something just clicked. Over the past several months, I have listened to pretty much all of their material, and I absolutely love or at least enjoy a great majority of it. They've become one of my favorite artists in recent years, primarily for the emotional release I get from listening to them. Their music is immense, pummeling, but simultaneously idyllic and incredibly well written. I highly recommend them to anyone looking for some music on the heavier side, but with some beauty in there, too. Here are 5 songs that I think serve as a solid introduction to the group, including some of my personal favorites as well as career highlights.
1. You Without End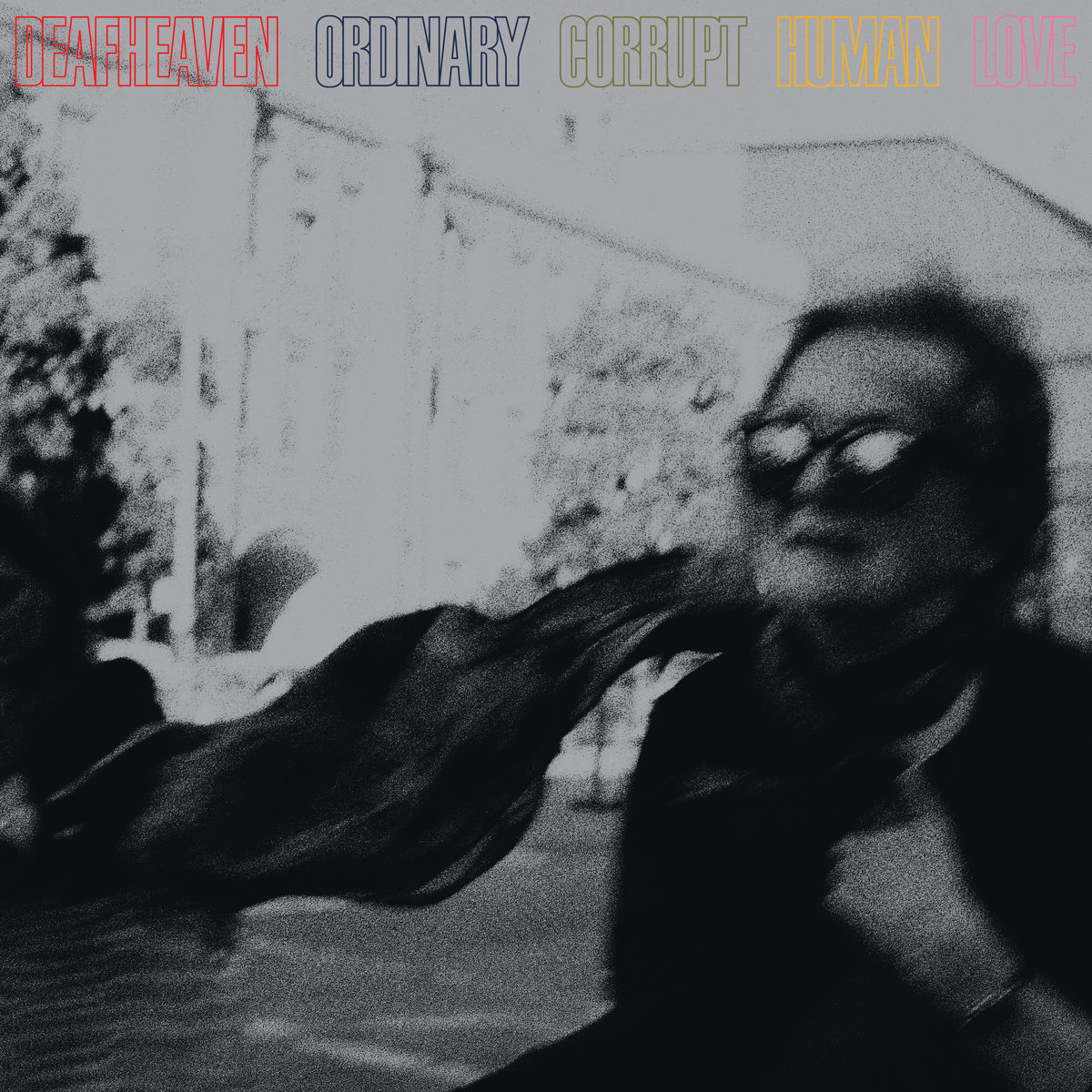 In my opinion, this is one of, if not the best song to start with if listening to Deafheaven for the first time. The opening track to their most recent album Ordinary Corrupt Human Love, it's not the most indicative of the band's sound on the whole, but it's simply an undeniably pretty, accessible song, especially for people who aren't usually too into metal. The pianos and bright guitars are soft and sweet, the spoken word segments by guest vocalist Nadia Kury make for an interesting narrative as she reads from the short story "Black & Borax" by Tom McElravey, and the huge rush of sounds at the end make for a powerful crescendo. The screamed vocals from frontman George Clarke could be a bit of a surprise or turnoff to unsuspecting listeners, but I think they fit the passion of the song heard in both the sound and lyrics, as he claims "And then the world will know of you / Of all things love / Of all things true". It's a stunning piece of music, and a great introduction to the band.
2. Daedalus
This song from Deafheaven's untitled debut EP/demo proves they've been writing great songs ever since they started. While not as ambitious or masterfully produced as their later work would be, it's a testament to core members George Clarke and Kerry McCoy's talents, as they were the only members who made up the band at this point and thus the only ones responsible for the music on the EP. You can hear on the track that Clarke was already mastering that shrill, manic shriek of his, and McCoy's main guitar riff still gets stuck in my head to this day, which is no surprise as he would go on to be responsible for some of the catchiest melodies I've heard in metal. It's simple and a bit rough-sounding, but it still kicks ass.
3. Come Back
"Come Back" is one of my personal favorite Deafheaven songs, primarily because it is simultaneously one of the heaviest and most serene songs in their catalog. The first half of the nine minute track sees the band leaning heavily on their black metal influences, with chugging riffs, crushing drums, sinister melodies, and a seriously animalistic vocal performance from Clarke. It's brooding, powerful stuff, and that's even before the second half starts. Following a dreamy instrumental bridge and an incendiary drum buildup, the track blooms into something else entirely: full-on dream pop. The final few minutes are made up of effects-heavy guitar leads, gentle strumming, and a laid-back rhythm section. It's stunning, and entirely unexpected. A friend of mine who I showed it to once said he thought it could be a Beach House song. I mean, come on; it even transitions beautifully into the next song! Modern rock really doesn't get more transcendental than this.
4. From the Kettle Onto the Coil
Released as part of Adult Swim's weekly single series, "From the Kettle" has since become a fan favorite and setlist mainstay, and for good reason: it's simply one of their best songs. It affirms their place in an echelon of groups where each member fulfills their role flawlessly, and as a result the music just works: the drums link up with the bass which weaves into the guitars which all come together to support the vocals. Each part works perfectly, from the intense intro to the gorgeous guitar solo to the ending that is nothing short of breathtaking. It's near impossible to listen to without playing air guitar and shouting along as Clarke laments "I am what I always was / Gleaming and empty". It's a perfect song for many activities, including crying, jamming out, or for me, being one of my go-to running songs.
5. Dream House
And here we are: Deafheaven's most popular song, and one of my favorite songs of all time, "Dream House". I'm not sure what can be said about this song that hasn't already been said by countless fans at live shows or comments on the Internet, but I'll say that this is definitely an instance where it makes perfect sense why an artist's song is their most popular. It is an absolute powerhouse of a song, a near 10 minute monster (12 if you include the following instrumental "Irresistible", an essential song in its own right, but especially good for how well it flows out of "Dream House"). I couldn't have picked a better opener to their record Sunbather, a modern classic in heavy music. It is devastating, crushing, life-affirming music. Clarke's skill as a lyricist shines through here, even if you can't make out exactly what he's saying without reading the lyrics. The final refrain is one that has stuck with me since the first time I heard it, as he recounts a drunken conversation with a girl he was enamored with: "I'm dying / Is it blissful? / It's like a dream / I want to dream".  The song perfectly encapsulates the unbridled creative power of artists to effectively combine sounds. Despite metal purists calling their music out as not being "real metal" or even referring to it as "pink metal" rather than black metal, I think the way Deafheaven pairs bright, blissful guitars and dreamy aesthetics with harsh vocals and tried-and-true heavy sounds is nothing short of impressive. I believe they pull it off due to their talent both as individual musicians and as a larger group, and nowhere is that clearer than on this track. If you're going to listen to one song from this list, make it this one.
Honorable Mention: Anything from their 2020 live album 10 Years Gone. Check it out if you want to hear how impeccably tight of a band they are, as well as live versions of a few songs from this list!