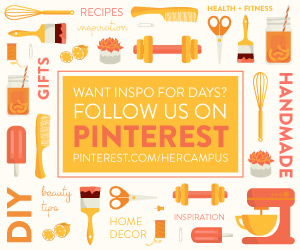 HC UMich is a contributing gold level chapter for the National Her Campus online magazine, which is a popular online magazine geared toward college girls nationwide. Writing team members produce articles for the magazine on a rotating basis while the marketing team works to promote the Her Campus UMich website page through putting on events, working with community and campus organizations and reaching out through social media. HC UMich strives to create a welcoming and energetic community where those interested in writing and marketing can express their talents both individually and collaboratively. We continually strive to garnish more participation and publicity of the magazine on campus.
News
No events have been listed for this group. If you're in this group and would like to add an event, go to the update profile form!
Video & Media
There is no media posted at the moment. Check again soon!