Who loves hip hop?  I want to say everyone but if you are part of this group, I definitely suggest you catch the hip hop trio of Jedi Mind Tricks at the Blind Pig tonight.  Even if you don't like hip hop, it's still an experience and with a name like that how can you say no? Check it out yo.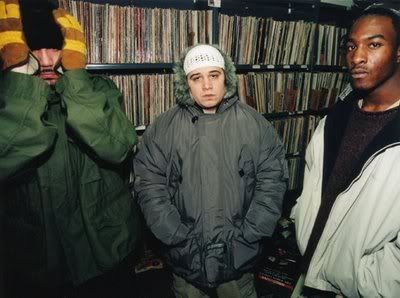 Jedi Mind Tricks was formed in 1997 by high school friends, Vinnie Paz, DJ Stroupe, and Jus Allah with the release of their first L.P. The Psycho-Social, Chemical, Biological & Electro-Magnetic Manipulation of Human Consciousness.  Sounds like a lengthy psychology thesis but "The Psycho-Social" remains JMT's most groundbreaking and influential release.   With many albums and collaborations after that, Jedi Mind Tricks continually redefine hip hop with their "lyrical purity."  Their newest release presents Army of the Pharaohs a supergroup of the most talented underground east coast hip hop artists.
Jedi Mind Tricks will be at the Blind Pig tonight.  Show starts at 9:30 and tickets will be on sale at the door. Michigan native One Be Lo will be opening up so make sure not to miss out.
Later,
Sarah