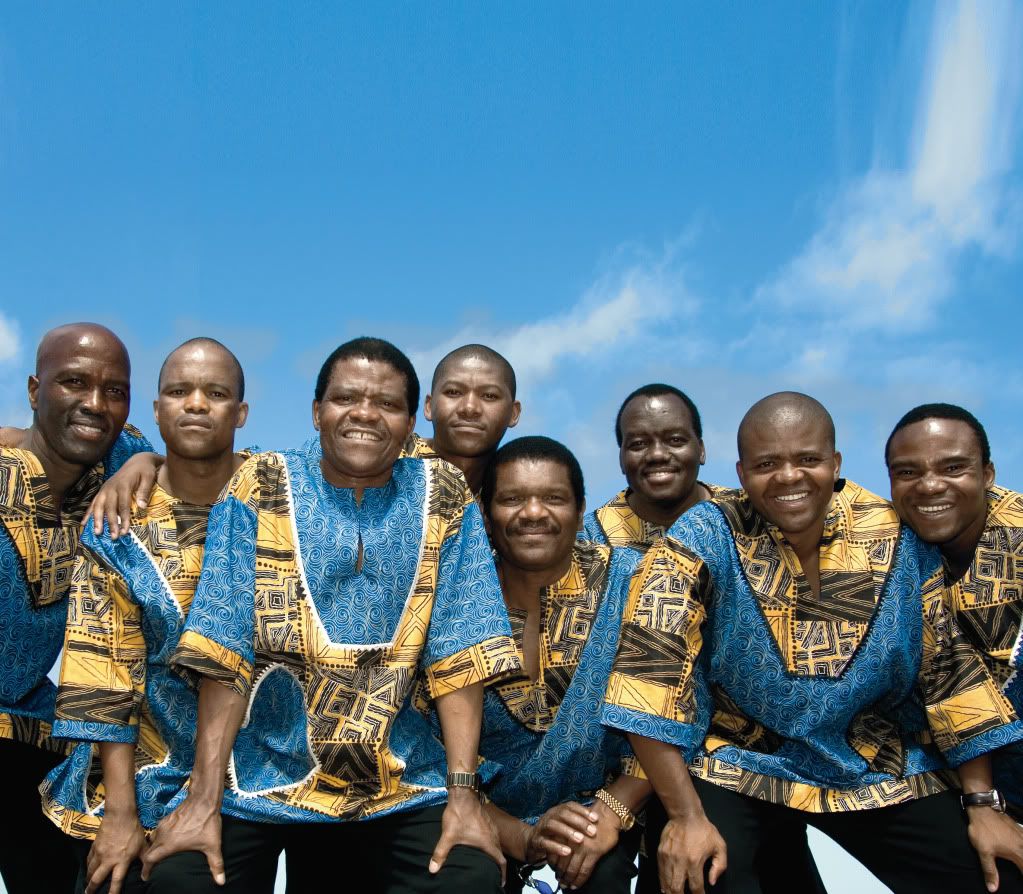 You may have not heard of Ladysmith Black Mambazo but you most likely have heard their music. (Curious? click here!) Hailing from South Africa, Ladysmith is one of the most globally celebrated groups of the last few decades.  In addition to being the "cultural emissaries" of South Africa, their collaboration with Paul Simon almost 20 years ago launched "Graceland" as a pivotal album in world music.  Their roots are unique to South Africa, singing in a musical style called isicathamiya (Is-Cot-A-Me-Ya) which was traditionally sung by black, displaced rail workers for entertainment, but their voices also have the influence of gospel.
They have collaborated with many artists, including Natalie Merchant, Sarah McLachlan, Mellissa Etheridge, Emmylou Harris, Pete Seger, Eric Clapton, Phil Collins, and many others.  They have numerous grammy nominations and recived their second grammy in 2005 for Best Traditional World Music Recording.  Their music has been featured in many familiar films and advertisements including Lion King and The Land Before Time.  Aside from setting a world example of peace, harmony, and hope through music, Ladysmith continues to grace the world with their unique and beautiful music.
This is A UMS first so if you have an interest in world music, or learning more about another culture through music, tickets are still available through the UMS website.   The event will be tomorrow at 4 pm at the Hill Auditorium.  It will be a great experience and is part of UMS global focus.  If you can't make it, be sure to check out other upcoming events in the next few months (may I suggest Béla Fleck or Baaba Maal with local heroes Nomo).