In this section of Arts Info this summer we'll be playing our version of the popular new word game Wordle.
HOW TO PLAY
Guess the ARTLE in six tries.
Each guess must be a valid five-letter, art-related word. Hit the enter button to submit.
After each guess, the color of the tiles will change to show how close your guess was to the word.
When you guess the word you can share your results by clicking Copy this Attempt and pasting it to your social media. No need to report your results to us, we just hope you play along for fun!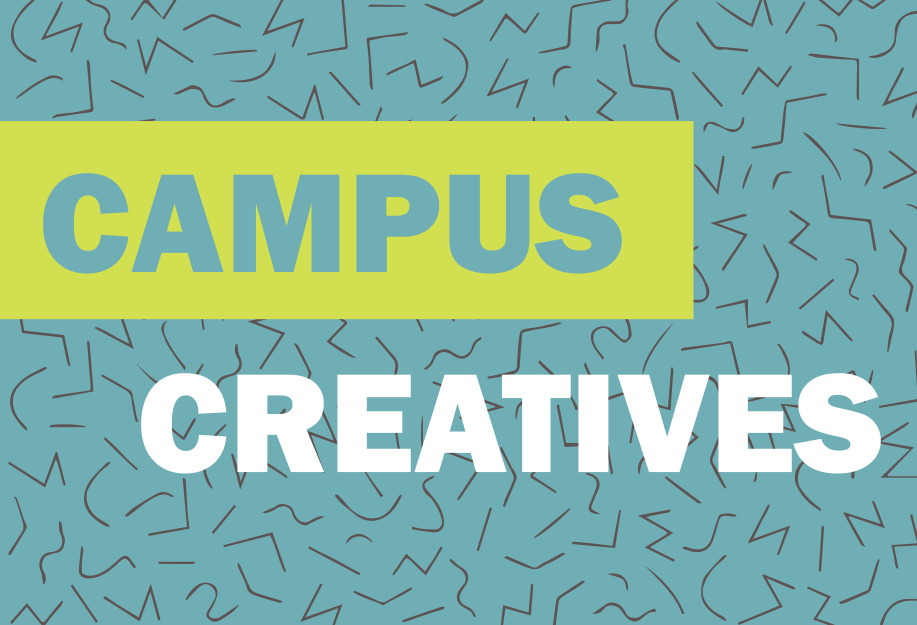 The Accolades: Special Recognition Award!
Congratulations to Empty Mug Records, this year's winner of the Special Recognition Award!
See what Empty Mug has been up to this year.
Submit your own haiku for the chance to have it made into a gif and featured here in Arts Info as well as on Arts at Michigan's social media. Check out our past Haikus on the archive page to see haikus that have been submitted in the past, write your own (it's easy — 5 syllables, then 7, then 5), and email it to us at arts@umich.edu.
Through the Student Mini-Grants program, Arts at Michigan supported 83 student-initiated arts projects in 2021-22.
One project supported was Salto Dance Company's Winter Showcase, a performance highlighting the groups innovation through unique choreography and dance style through various classical and contemporary ballet and lyrical pieces.
Another project was Birdbath, a performance of the play by Leonard Melfi that Drake George used for their senior thesis as a Senior Directing major at the University of Michigan. This play examines loneliness and how to find connection in the strangest of places.
Learn about these and other projects we supported.
Blogs, Revisited
looking back on the blogs from the past year
"The revolutionary "tribal love-rock musical" Hair is a powerhouse of a musical, anti-war and counterculture sentiment in its bones, filled with unapologetic depictions of drug use, sexuality, and even nudity."
[art]seen blogger Madison reviewed Hair. Check out the full review »
"Sometimes we can feel trapped in our dreams, like we have a responsibility to follow up on what we've wanted our whole lives. But as Florist points out, dreams change and so do our ideas of what a meaningful life is."
arts, ink. columnist thimai shared an original comic in Academia Jukebox on arts, ink.. Check out the full entry »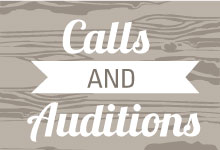 Volunteer for Artscapade!
Artscapade is back at UMMA on Friday, August 26, 6-9pm. Sign up to volunteer today!
Artscapade 2022 is on Friday, August 26, from 6-9pm at the University of Michigan Museum of Art (UMMA)! We are looking for many volunteers to help us make this event a success. Students, Faculty, Staff, Alumni, and community members are all encouraged to sign up! Volunteering at Artscapade is a great way to meet fellow students. All volunteers will have a quick training session earlier that week to make sure you're all set. We hope that you will join us!
If you have any questions, please e-mail arts@umich.edu!
Filmetry Call for Films
Filmetry: a Festival of Poetry and Film is an annual collaborative art-making endeavor that pairs filmmakers with poets to create exciting new pieces of work. Now entering its 4th year, we invite filmmakers to submit work for consideration based around the themed issue of the MSU Library Short Edition, "Home."
Deadline: August 27th, 2022. More info
ArtsEngine- Call for Collaborators
Take a look on ArtsEngine's website for projects actively seeking collaborators, and to see if there is a project that might interest you. Or if you're looking for a collaborator for your project or research, add your project to the searchable gallery!
Does your group have an upcoming audition? Do you have an opportunity for U-M students? Add it to our calendar via this form and we'll help promote it here in our weekly Arts Info email!