Although I claim to open to almost any style or genre of music, there are a few that I just find hard to bear: whether it be screamo, country, or experimental noise that gives me a headache. Soundtrack music tends to be more complicated. I know a lot of people that can just listen to the soundtrack of a movie, play, game, or tv show from front to back, just like how I would listen to a normal album, and that concept is completely foreign to me. I've just always felt like there was something missing from soundtracks, and that missing piece tends to be a strong overarching theme or common aesthetic. Most of these albums lack vocals, relying solely on instrumentation, while simultaneously being the background music to something much more interesting happening visually. For these reasons I often don't think twice about the soundtracks to my favorite media; when I do, it's usually only to point out one fitting song or memorable moment, not to listen to the entire album. However, I do think some soundtracks break this monotony, and in appreciating what makes these albums interesting, I think we can learn a lot about what it takes for a soundtrack to stand out, and more importantly what its role is in the overall work of art. To examine these questions, I want to bring up two soundtracks that I find particularly notable: Devilman Crybaby and Swiss Army Man.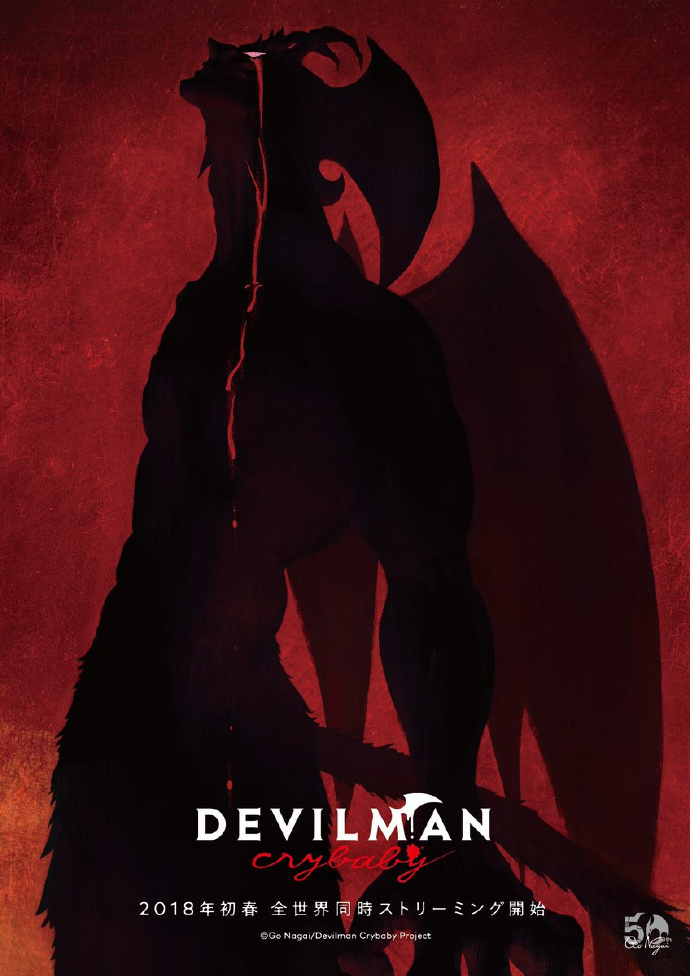 Devilman Crybaby is an original Netflix anime adaptation of the original manga by Go Nagai, and although I highly recommend watching it, I'll try to save some of my praise for another post. The essential story is about a young boy named Akira who gets wrapped up in an emerging world of demons by his mysterious childhood friend Ryo. It features existential and dark themes, and raises questions about humanity, society, and love that make you think long after the show is over. It's a tragedy to be sure; be prepared to cry when it's over, but it is not without its moments of hope. The soundtrack to the show mirrors this so accurately and poignantly, making it the perfect complement to the show and adding something that makes it entirely unique. The aesthetic of the soundtrack perfectly fits the artistic style of the animation; it's primal and pounding at times, matching the intense scenes of chaos, and other times it's subtle and futuristic, setting this iconic tone throughout the show that lasts long after its over. My favorite tracks however are these long orchestral pieces, featuring these solemn and mourning grand piano melodies that are absolutely haunting. They contrast so well, both on the overall album and in the show itself; they provide these thoughtful reprieves from the chaos, where both the characters and audience are forced to reflect on the tragedies of humanity. Overall, I find this soundtrack incredible in how it affects the story, and how well crafted it is that it can stand alone.
Another great example of a stand out soundtrack is Swiss Army Man, a small indie film featuring Daniel Radcliffe and Paul Dano. Again, one of my favorite movies; a little quirky and hard to swallow at first, but it leaves a lasting impression and is just genuinely fun to watch. Similar to the Devilman Crybaby soundtrack, this soundtrack stands out for its aesthetic and style: it is fun and folky, featuring a lot of vocals and accapella, accompanied by simple instrumentation and haunting chords. All of the vocals are performed by the two actors as well, which is ingenious, especially during the film when the characters are quiet and the music speaks for them. The movie mostly takes place in the woods and is an unusual love story, which is reflected well in the soundtrack. It features a variety of unusual songs, mostly focused on the relationship between the two main characters, and tells its own story in a way that the film itself can't. In this way, the soundtrack adds an important element to the story and can't be ignored. These reasons make the soundtrack stand out, and as a result I still find myself listening to it, reliving the great moments of the story through music.