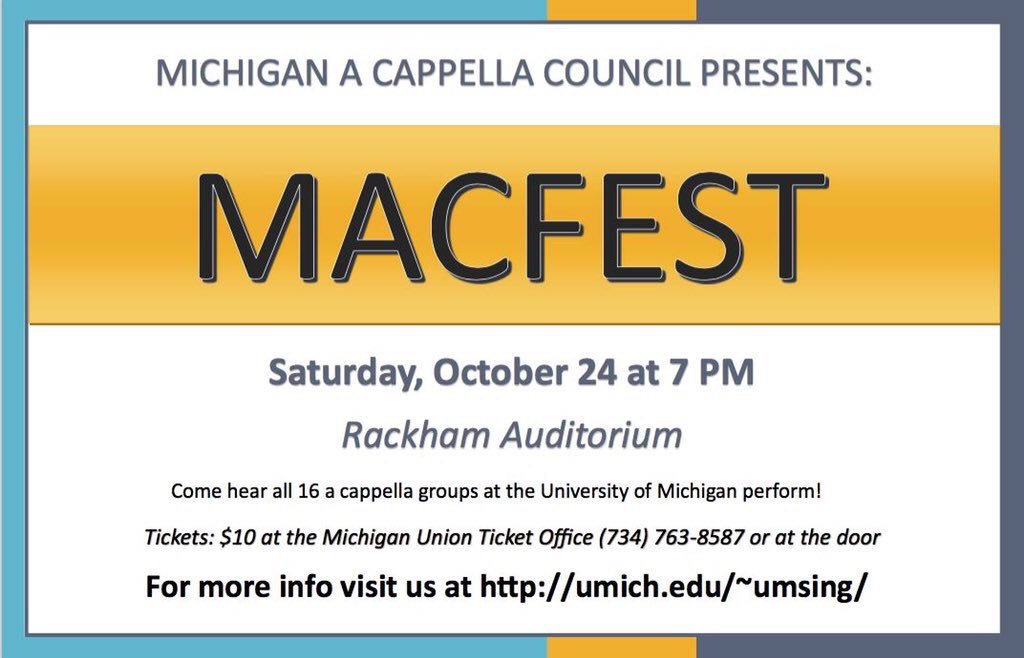 To unify and promote the U of M a cappella community.
News
No events have been listed for this group. If you're in this group and would like to add an event, go to the update profile form!
Video & Media
There is no media posted at the moment. Check again soon!