Ruben Östlund's The Square is a comprehensive look at an art world off the rails; that is, until we realize that the ongoings at the fictional X-Royal Museum in Sweden are not as absurd as we initially suspected, and we ourselves are not exempt from contributing to the insanity.
The winner of the Palme d'Or at the 2017 Cannes Film Festival, The Square has no shortage of overblown on-screen ridiculousness, from painting chimpanzees to palace raves, but we recognize realities of the contemporary art world within it, and the world at-large.
There are direct parallels between events at the X-Royal and those in real-world art spaces; museum staff lazily watch visitors give installations barely a second of their attention, and the millennial duo from an outside marketing agency perfectly infuriate with their self-assurance. Museum events drip in inscrutable art-world language, and a custodian casually vacuums up an installation made up of gravel mounds.
Through his provocative live performance work, "The Jungle," the artist named Oleg, brilliantly played in all his discomforting glory by a bare-chested, crawling and grunting Terry Notary, runs through a grand dinner gala, isolating and attacking event attendees. The limits of violence that we are trained to accept and enable in the museum space in the name of "art" are tested, though the overall message being imparted by the film is left undefined.
Through Claes Bang's fantastic performance as the suave X-Royal curator Christian Nielsen, we see the larger societal questions that Östlund raises. The film is almost entirely defined by character interactions with disenfranchised members of Swedish society, specifically homeless beggars and panhandlers that appear continually. As the film shifts between the museum space and the outside world, Christian struggles with these interactions alongside his work and family conflicts.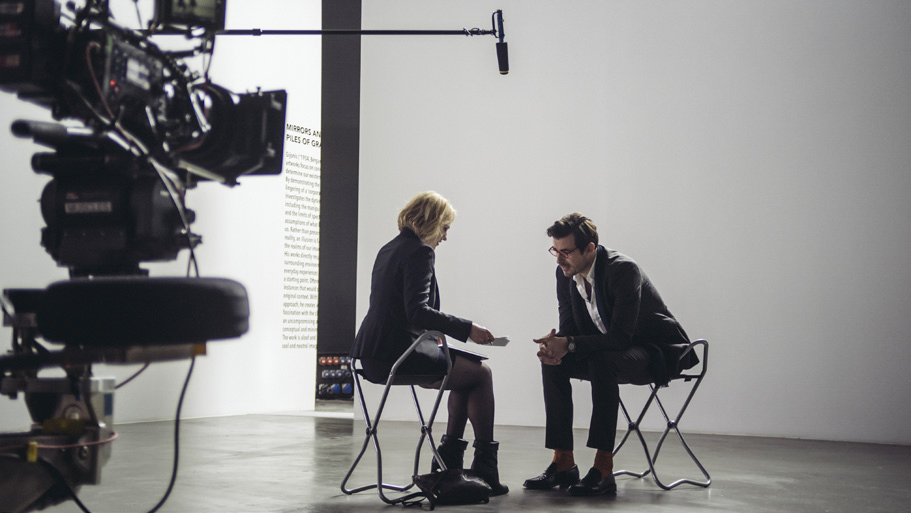 Though The Square might have let on as a film centered solely around bashing and satirizing art-world practices, the limits of its commentary extend far beyond and implicate members of any audience.