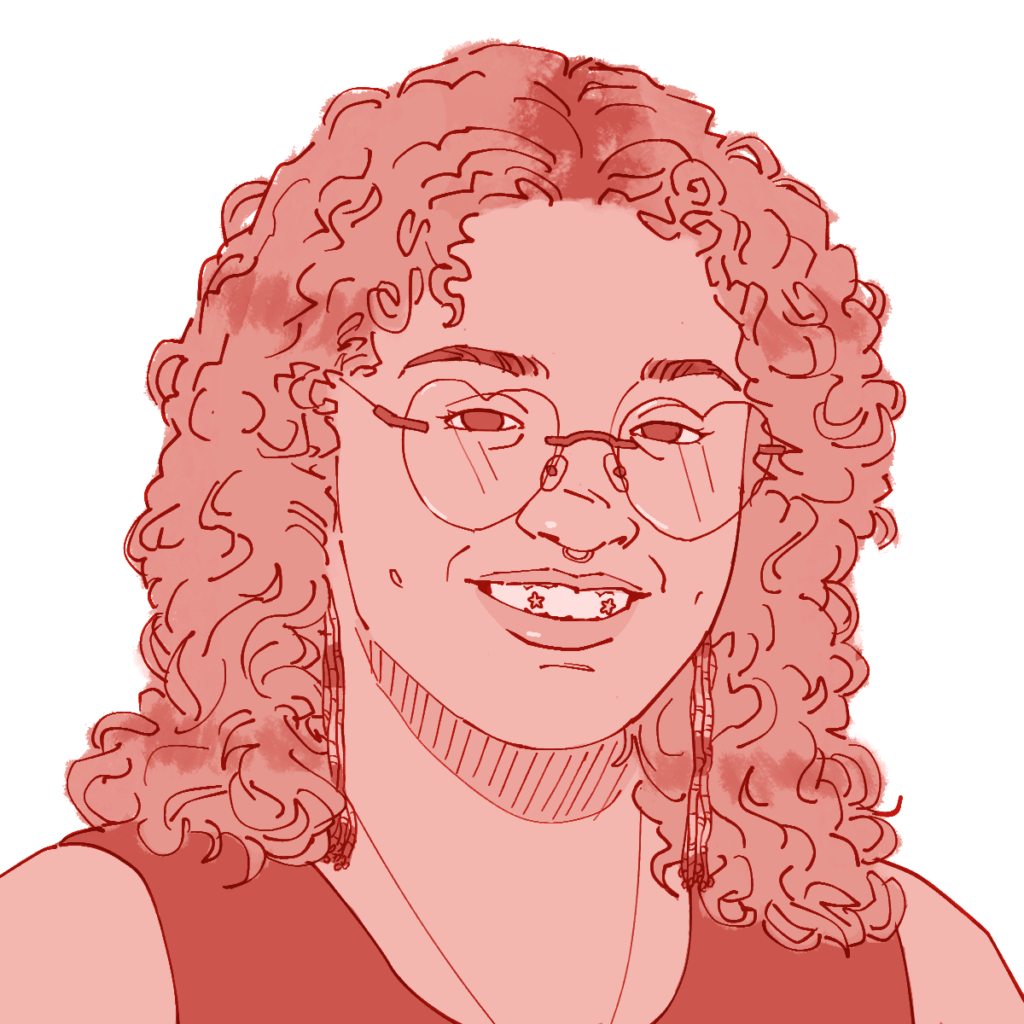 Name: Naomi Rodriguez
Mix: Black & White (Colombian-Puerto Rican)
Major & Year: Interarts Performance (Stamps & SMTD); Junior
Born and raised in Miami-Hialeah, Florida
Q: How has being mixed affected your campus experience?
A: I never realized how my looks are perceived until I was placed in the context of a predominantly white space. Being mixed began to cause confusion to people I meet to the point where I became confused with myself. I became so insecure about my closeness to a community and what community would even claim me. Because of that, it took me such a long time to find people I can relate to and feel welcomed. Even to this day, sometimes I feel hesistancy, from myself mainly, because of my lack of confidence in a space. However, the friends I've been making in these communities have helped me feel more comfortable being me; the combination of what my ancestors came to be.
Q: What do you wish more people knew about the mixed experience?
A: That it is very complicated. Sometimes people ask me questions about things as if I know, or I'm expected to speak for a community. Especially as an artist, a lot of my work is informed by my experience and the stories of my family, and sometimes I'm tired of my art being seen as a 'protest.' I make things to tell stories of my family and the ancestors I never got to meet, it helps me understand my story and bring communities together. It's tiring having to educate people especially when your history is tied to colonialism and slavery.
Q: What is your proudest moment?
A: I finally made a piece titled "chains & links," that comments on my mother heritage and ancestry, which is Afro/Indigenous Colombian. It finally felt like a perfect combination of what my mother has taught me growing up while teaching her about the care of textured hair.
Q: What are you most anxious about right now?
A: I'm anxious about the stories of my people disappearing. In Latino America, a lot of history related to slavery and indigenous peoples are becoming lost especially through immigration, and I think it's our generations love and honor that needs to continue thee stories.
Q: What kind of person do you aspire to be?
A: Someone who is a listener. There is so many people with their own stories to tell and I hope to become a space that can have people feel welcomed and heard.
Q: Who is the most influential person in your life?
A: My mother. Everything I do has been in honor of her. My work is an extension of her passion and I hope to one day bring her into my work and we both become creators.
Mixed on Campus was inspired by the Humans of New York project. The purpose of Mixed on Campus is to give a voice to this university's mixed community and shed light on its members. Being mixed means to be multiracial, multiethnic, and/or a transnational adoptee. Through Mixed on Campus, mixed students have the opportunity to have their portrait drawn and share their experiences!