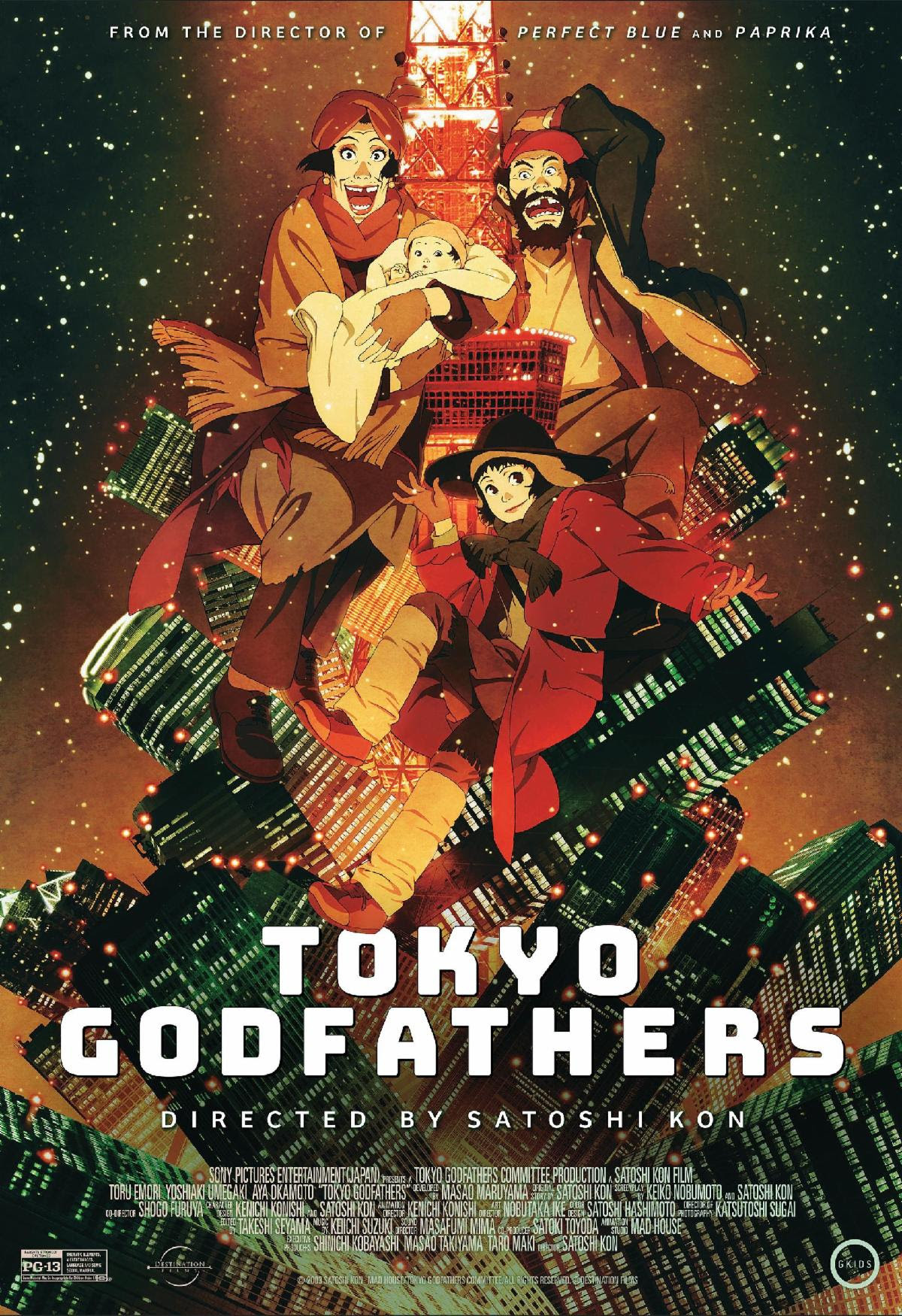 What would a small town be without its indie theaters? Ann Arbor is blessed to have not only one but two independent theaters showing the likes of Wes Anderson as well as cult favorites like The Rocky Horror Picture Show, and cutting documentaries like I Am Not Your Negro. But one of my very favorite things about these theaters is that they introduce foreign films to Ann Arbor. This friday, I saw the classic Christmas anime Tokyo Godfathers at the Michigan Theater. (Highly recommend grabbing some ramen at Tomukun beforehand). Before we even saw the film, my friends and I were amazed by the gorgeous Art Deco interior of the theater which reminded this reviewer of another film, Eyes Wide Shut. The interior is a bit of a labyrinth and it took us a few tries to find our auditorium. The Michigan Theater was built in 1928 and also hosts theater, comedy, and live music.
When we nestled into the velvet seats, I was struck by what a turnout this one night viewing had! There was diverse audience of students and families, as well as Japanese speakers and those of us relying on subtitles. (There was one particular scene in which one of protagonists escapes at gun point with a Spanish-speaking mafioso, made even funnier if you understand Spanish.) Despite being an animated film, Tokyo Godfathers is a dark comedy full of slapstick and physical comedy than anyone of any age or background can enjoy. This film centers on a homeless trio who find a newborn abandoned newborn in a garbage can. The three protagonists are a middle-aged alcoholic named Gin, a transgender woman named Hana, and a dependent teenage runaway named Miyuki. Hana immediately accepts the child and takes her back to their dwelling to play house. They all have varying opinions about what to do with the baby and ultimately decide to find and confront the parents, as she was abandoned with some identifying photographs.
Thus begins their odyssey from Christmas to New Years to find the baby's parents. Along the way, we learn more about the protagonists and how they became homeless. Despite being  a picaresque comedy, the movie is fairly realistic in its depiction of homelessness. It shows the protagonists' difficulty finding warm and clean places to bathe the baby and sleep. At one point, they find some money and stay all night at a diner, sleeping in shifts. In a harrowing sequence, Gin is separated from the group and attacked and beaten by a group of young men walking through the park. It's a grim reminder that although many cities and people fear the homeless or see them as a problem, it is in fact people with out homes who are the most vulnerable and likely to be victimized. Without consistent access to phones or internet, homeless people can also lose touch with each other quite easily and may not know if friends and family are still alive.
Whenever the movie begins to verge on despair however, the protagonists have a turn of luck or lightheartedness, something they attribute to the baby. In an ironic twist, Gin is saved by a bartender who is part of Hana's chosen family. Without spoiling too much more, this is a gem of film not to be missed. If you're looking for a quirky holiday film that celebrates family and will keep you on the edge of your seat, I highly recommend checking out Tokyo Godfathers.